Dyer is a town in St. John Township of Lake County, Indiana. As of 2020, the estimated population of Dyer, IN is 16,517. Dyer lies in the Chicago metropolitan area, 30 miles southeast of The Chicago Loop. 
Dyer is a beautiful town with many historic landmarks, restaurants, and parks, and offers some of the best schools in the county. It is also close enough to Chicago for residents to avail themselves of the cultural and educational opportunities while far enough away to leave the problems of overcrowding behind. The thrill of big city fun combined with the small-town feel of Dyer makes this Indiana town the perfect place to call home.
In addition to its history, food, and entertainment, Dyer also boasts a handful of beautiful subdivisions including Emerald Crossing. Despite its close proximity to Chicago, Emerald Crossing maintains attractively low lot prices. Combine that with the lower Indiana sales tax and relaxed pace of life and Emerald Crossing is the perfect subdivision for a custom-built home by Steiner Homes!  
Directions/Map :  https://goo.gl/maps/CLVwk5XSPFL2
Schools : http://lcsc.us/
Dyer is served by the Lake Central School Corporation. Public high school students living in Dyer attend Lake Central High School located outside the town limits on Route 41 in St. John. There are three other schools located in Dyer: Kahler Middle School, Protsman Elementary, and Bibich Elementary.
Call or e-mail Steiner Homes today if you are interested in this beautiful new Marina Shores condo [email protected] Located in Dyer, Emerald Crossing is the perfect destination if you are looking for easy access to Chicago. This brand...
Dyer, Indiana Home Builder
Located in St. John Township of Lake County, Indiana, Dyer was founded in 1855 and incorporated in 1910. Dyer has an appealing location in Northwest Indiana (NWI), nestled along the Illinois and Indiana border with Munster to the north, Schererville to the east, unincorporated St. John Township to the south, and Sauk Village, Illinois, to the west. Named the 15th-best Indiana suburb to live in by Niche, Dyer is home to more than 16,000 residents today. Find out why you should move to this bustling yet quaint suburb.
History of Dyer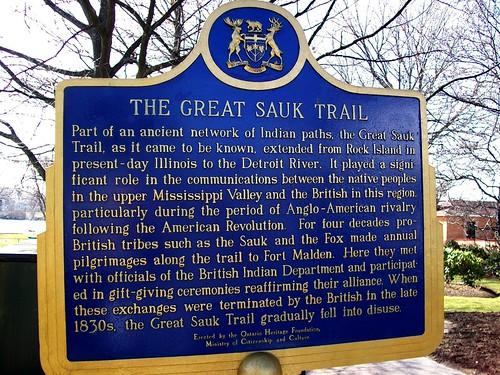 Image via Flickr by jodelli
Around 1830, white settlers ventured into Northwest Indiana and encountered Potawatomi Indians under the direction of Chief Pokagon. These settlers consisted mainly of Prussian farmers, but there was a scattering of millers, carpenters, masons, shoemakers, and saloon keepers. By 1838, when the original State Line House was constructed facing Sauk Trail, which was named after the Sauk Indians, records began documenting events happening in what is now known as Dyer. This location housed travelers venturing to Chicago and became an overnight stopping place during the Civil War for Union soldiers.
The town's original plat has a date of June 1, 1855, and listed Calumet, East, Illinois, Indiana, Lake, Matteson, Ross, and West streets as well as Joliet and Northern Indiana Railroads and the state line. Another plat dated March 28, 1858, shows Hart and Joliet streets.
The name of the city came from a Philadelphia publisher named Aaron Norton Hart. In 1857, Hart and his wife Martha, whose maiden name was Dyer, purchased 15,000 acres when they moved to the area. The government deemed much of the area as "despised swamplands" and only charged $0.75 to $1.25 per acre. In the following years, the Hart family built a 15-room colonial-style home and owned a ditch digging business.
It wasn't until January 24, 1910, that citizens of the community decided to incorporate the town, and the Town of Dyer was formally incorporated on February 8, 1910.
Dyer School District
Dyer is part of the Lake Central School Corporation, which serves the Tri-Town community of St. John, Schererville, and Dyer. Elementary students in grades kindergarten through fourth grade living in Dyer attend either Bibich Elementary on West 81st Street or Protsman Elementary on Harrison Avenue. Middle schools for children in grades fifth through eighth attend either Kahler Middle School on Joliet Street or Grimmer Middle School on West 77th Street in nearby Schererville.
Public high school students attend Lake Central High School just outside the town's limits in St. John on Wicker Avenue. Marian Catholic High School is the Catholic high school option in Chicago Heights, Illinois, on Ashland Avenue.
What to Do Around Dyer
Whether you're looking for something to do by yourself, with a bunch of friends, or with your family, Dyer has something for everyone. The town is home to more than 20 parks, fun attractions, and numerous delicious restaurants.
Recreation
Dyer has almost two dozen parks within its town limits, including the 77-acre Central Park. Bring your canine companion with you to check out Dyer Dog Park, which is part of Central Park. This 3-acre facility is open daily year-round and includes benches, shelter, and dog-waste section. Make sure you register for a membership with the Parks and Recreation office before you head over.
Other parks include the 23.9-acre Northgate Park with its tennis and bocce ball courts as well as the 32-acre Pleasant Hills Park with its 18-acre pond and pavilion you can rent.
Attractions
Head to nearby Schererville and check out Jak's Warehouse, which is NWI's largest indoor family fun center. Enjoy more than 70 arcade games and eight attractions, including laser tag, a rock wall, and bumper cars.
Also in Schererville is Escape Room NWI, which was the first escape room in NWI. All games are private, so you're not paired up with strangers, and your goal is to escape within 60 minutes.
F.I.R.S.T. Shot is a firearm interactive range simulator in Dyer allowing you to experience a safe indoor environment for recreational or competitive shooting.
Dining
If you're in the mood for breakfast or lunch, The Scrambled Diner is a solid choice. Try the Maple Blueberry French Toast, Veggie Breakfast Burrito, or Florentine Omelet for breakfast, or dive into the Blackened Chicken Sandwich or Dyer Beef for lunch.
Little Italy serves authentic Italian cuisine family-style, including baked ziti, hand-tossed Neapolitan-style pizzas, and hand-rolled gnocchi. The restaurant makes everything from scratch except for the dry pasta and ice cream.
Another popular option is Doc's Smokehouse and Craft Bar, where you can enjoy delicious mouth-watering barbeque smoked exclusively in hickory.
Commute Times
If you work in a larger city and are considering living in Dyer, knowing the commute times can help you prepare for travel to and from your new home. Here are the commute times from a few of the bigger cities in both Illinois and Indiana:
Chicago: Dyer sits about 30 miles almost directly south of Chicago. On a typical day, it might take you about 30 to 45 minutes to complete this drive. However, when you factor in rush hour, it could take well over an hour.
Hammond: Dyer is only about 7 miles south of Hammond. Since it's such a short distance, it should only take you about 15 to 30 minutes to reach this destination.
Indianapolis: Dyer is about 150 miles northwest of Indianapolis. This drive takes at least 2.5 hours to complete.
Valparaiso: Dyer is about 25 miles directly west of Valparaiso. Because there isn't a major highway that connects these two locations, the commute time takes a little bit longer. Expect to spend 45 minutes to 1.5 hours traveling this route.
If you're interested in becoming a member of Dyer's quaint community, you can choose a new property from Steiner Homes. As the building authority for NWI, we're committed to helping families like you enjoy life away from the busy city. Reach out to us today to learn how we can help you call Dyer home.