Northwest Indiana is a great location for families that offers a low cost of living, excellent schools, and several nearby amenities thanks to its proximity to Chicago. If you're looking to commute or travel to and from the Windy City, it helps to know your way across state lines. Read on to learn about how to get to and from various Indiana locations and the Chicago metropolitan area.
Valparaiso to Chicago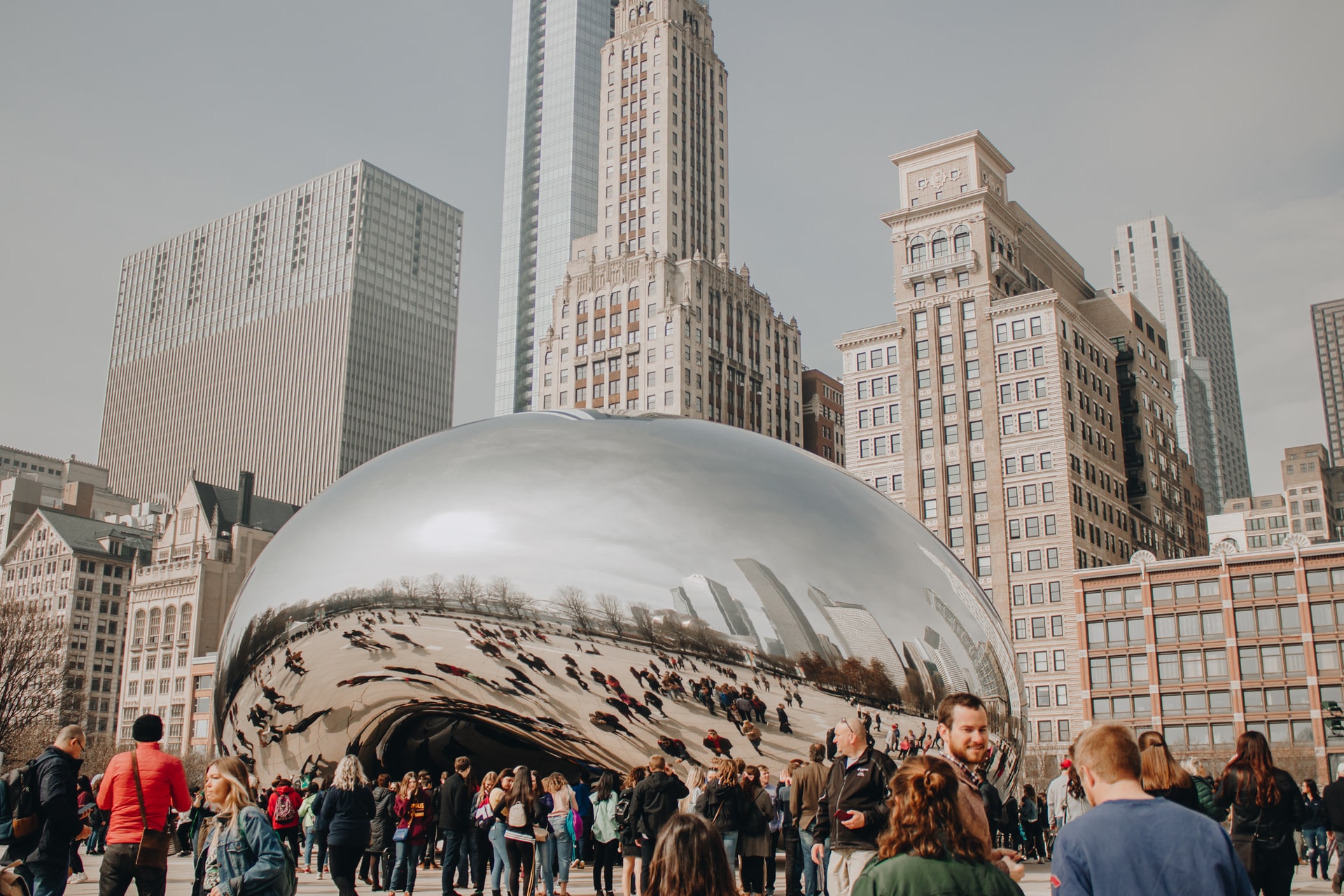 Image via Unsplash by Ashley Lane

---
Located nearly 51 miles from Chicago, Valparaiso offers a variety of transportation methods to get you to and from Chicago. Though a drive can get you to either city in a little over an hour, you can also take a bus to save gas money.
The ChicaGo DASH is a commuter bus service that takes you from downtown Valparaiso to the heart of downtown Chicago. With 53 buses available, this service lets you unwind as you make your way across state lines. It also lets you avoid lengthy commutes and gives you the ability to relax with a good book or get work done since you're not behind the wheel. DASH also offers Wi-Fi and free parking as an added convenience. A one-way ticket is $8, a round-trip ticket is $16, a 10-ride pass is $70, and a monthly pass is $230. If you don't want to take the bus the entire trip, you can travel by both bus and train.
Merrillville to Chicago
Merillville is nearly 41 miles away from Chicago, making it a decent drive by car or taxi. However, traveling by car can eat up your gas, and taking a taxi can present you with a hefty charge. Other transportation options are a bus, a train, or a combination of these two transportation methods.
When you take a bus, you have a choice between a variety of bus services and pick-up locations. This option also lets you sit back and relax while you get ready to reach your destination. Another option is to take the train, which can also give you some much-needed downtime. Both the bus and train are budget-friendly options that can get you to and from the Chicago area with ease. Booking your train ticket in advance can ensure you get the best deal.
If you're open to using two methods of transportation, you can also take the bus for part of the trip and the subway for the second half of the journey. You can also split the transportation time between both the bus and train. Ultimately, it comes down to your personal preference and needs.
Schererville to Chicago
There are several ways to travel to and from Schererville and Chicago. Given that Schererville is just 35 miles away from Chicago, it's an easy drive. You can also opt for a taxi service that can get you there without being in the driver's seat.
More options include the train and a combination of other transportation methods. You can take a taxi part of the way and the bus or train to finish your journey to Chicago, or you can take the bus and end your trip with the subway. Your transportation decision comes down to your preferences, what makes for a cheaper trip, and what better fits your schedule.
Crown Point to Chicago
There are also a variety of transportation methods to get you to and from Crown Point to Chicago. If you prefer to take your own vehicle, Crown Point is roughly 45 miles away from Chicago's city center. Other transportation options include a taxi, a combination of a train and a taxi, and a bus. Though the train and bus may take you a little longer than driving yourself or taking a taxi, they may be more frugal options if you're on a tight budget.
South Bend to Chicago
Though it's possible to commute to and from South Bend to Chicago, it's quite a lengthy drive given that they're about 95 miles apart. For this reason, driving your own vehicle or taking a taxi can be pricey options. To cut down on costs, consider taking the bus. If money isn't a factor, you can also fly in.
One popular option for traveling from South Bend to Chicago is the South Shore Line. This is an electrically powered rail line that goes to and from the Millennium Station in downtown Chicago to the South Bend International Airport in Indiana. Opened in 1903, this rail line features 19 stations and is a great option if you want to get work done during your travels. The price you pay depends on the station, the fare type, and the zones, which are essentially the service areas.
Indianapolis to Chicago
If you're headed to Chicago from Indianapolis or vice versa, there are several ways to get to your destination. Since Indianapolis is about 184 miles away from Chicago, driving may not be your best bet. Though it's doable, it's not the wisest choice if you need to be somewhere quickly.
One way to get from one city to the other is by hopping on a bus. Greyhound, in particular, offers fares starting at $24. Other options include taking the train or stepping aboard a plane. If you opt for the latter, you can fly into the Chicago O'Hare or the Chicago Midway airport.
Bloomington to Chicago
Bloomington is another location that may benefit from a flight to Chicago. This Indiana city is about 233 miles away from the Windy City. If you're feeling ambitious, you can always make the drive yourself. Other options include the bus, the train, or a flight. You also have the option of combining some of these transportation methods to better suit your budget and schedule.
Evansville to Chicago
Evansville is located about 291 miles away from Chicago, making it another great opportunity for a flight. If time isn't of the essence, you can also travel to and from Chicago by bus or your own car. The latter may take you over five hours, though, so flying in may be your best bet if you can afford it.
No matter where you are in Northwest Indiana, there are several ways to get to the Chicago area. At Steiner Homes, we can help you find the perfect home in the area of your choice. Contact us today for more information.