If you're looking to move out to the Chicago suburbs, it's great to be as informed as possible when making a decision. We are here to help inform you through your home-buying process by highlighting some great new areas outside of Chicago but with great commutes. Northwest Indiana has its own list of economically uplifting benefits.  It's worth taking a closer look at life in Northwest Indiana.
Would You Recommend Living in Northwest Indiana?
Residents of Chicago become accustomed to some of the more convenient aspects of life, such as the readily available big brands when it comes to retail shopping. Tight-knit communities in sprawling suburbs set the tone for home life. A move to Indiana might not seem necessary; however, things change when you notice those big brands make way for artisanal small businesses, or dense suburbs make way for big backyards.
You're going to have to dig deep to make it in Chicago as it has a high cost of living. Research shows that Indiana might have an average salary of $48,170, but it boasts the eighth lowest cost of living in the U.S. Indiana also has a low unemployment rate of 2.6%. Some of the biggest employers in Northern Indiana include General Motors, Zimmer Biomet, and Steel Dynamics.
What Are Some Good Places To Live in Northern Indiana?
The median property price, pegged at nearly $700,000 is the biggest contributor to Glenview's high cost of living. Small, one-bedroom, one-bathroom properties go for around $155,000, while a large four-bedroom five-bathroom property can set you back $3.2 million. We have a wide selection of homes in our subdivisions you can browse through. Our team would love to hear from you and answer any questions you may have.
Now compare this to Crown Point, Indiana, with a median household income of around $85,000. You'd expect the median house price to be right up there with the likes of Glenview. However, Crown Point dazzles with a median house value of under $320,000.
What Is It Like To Move to Northwest Indiana From Chicago?
While it might seem prudent to live in one of the Chicago suburbs to still have access to the city, life in northwest Indiana does not mean losing out on quick access. Crown Point, for instance, is a 55-minute commute to Chicago compared to Glenview's hour and a half.
Live Out Your American Dream in Northwest Indiana
Owning your own house should be more than just a place to rest your head for the night. It should also be a place of refuge and a place you can call your own. At Steiner Homes Ltd., we afford you the opportunity to create your dream home from the foundation right to the roof shingles. Decide on your ideal floor plan, materials, and fittings. We operate in several subdivisions within northwest Indiana, so you can settle in your ideal location.
Life in Naperville, Illinois vs. Northwest Indiana
Naperville is just a stone's throw from Chicago yet offers its residents a tranquil suburban lifestyle. While it might be the fourth largest city in Illinois, it's considered one of the safest cities in the U.S. However, with a population of nearly 150,000 people, the already dense suburbs might burst at the seams.
Naperville has many benefits, but it's worth comparing notes when you're also considering a move to northwest Indiana. Here's what to look forward to.
Would You Recommend Living in Northwest Indiana?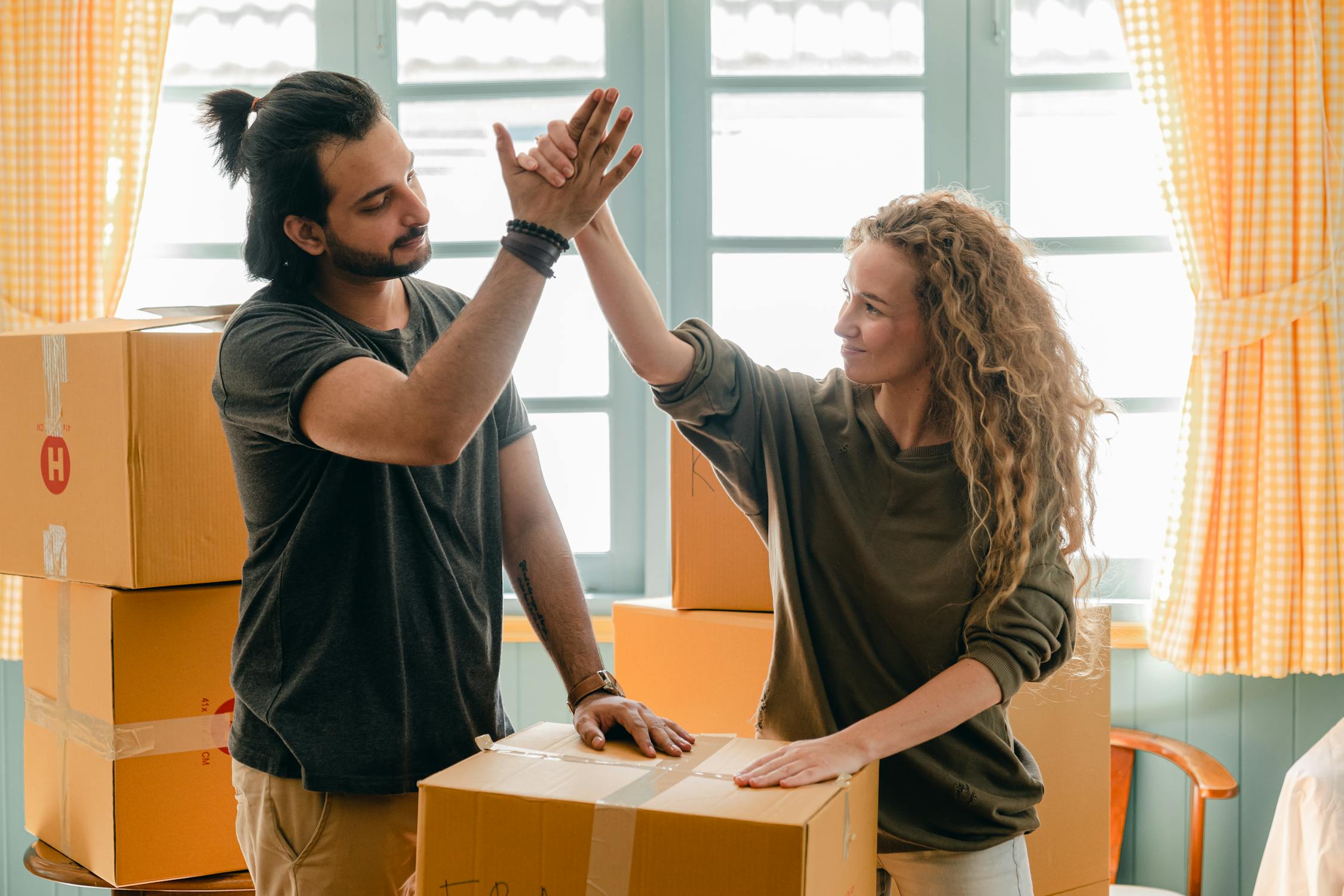 As the wealthiest city in the Midwest, Naperville offers a healthy job market. The Northern Illinois Planning Commission projects that around 83,000 new jobs will be created throughout 2023. If you're looking to work in a big industry, there are several employers to choose from, including Nalco Holding Company, Stanley Convergent Security Solutions Inc., Edward Hospital & Health Services, Ottawa Acquisition LLC, and KeHE. The median income in Naperville is around $75,000.
Life in northwest Indiana also boasts a thriving job market and a low unemployment rate. Big businesses such as General Motors and Cummins provide employment opportunities. For entrepreneurs, Indiana is very supportive of small businesses, which represent nearly 99.4% of all businesses in the state.
What Are Some Good Places To Live in Northern Indiana?
It's worth knowing that Livability ranked Naperville as one of the top 25 places to live in the Midwest. While Naperville is a city, it still manages to capture that small-town feel with close-knit communities, family-oriented suburban areas, and a vibey nightlife for the younger crowd.
However, it's important to note that life in Naperville is pricey. Research by Payscale shows that the cost of living in Naperville is 41% higher than the national average and that housing takes up the biggest chunk of that. Payscale estimates that housing in Naperville is 144% more than the national average, the median home price is $1.1 million, and the median rent is around $3,300 per month.
Indiana, on the other hand, has the eighth lowest cost of living in the U.S. What this means is that you have all the benefits of big and small businesses, great salaries, and more houses for your dollar.
Northern Indiana boasts some of the best subdivisions to live in. For instance, there's Cedar Lake with a cost of living under the national average and a median house price of $235,400.
What Is It Like To Move to Northwest Indiana From Chicago?
Northwest Indiana is a short drive from Chicago, and from most suburbs, you can make it to the city in around 45 minutes. From Naperville, it's closer to an hour. However, if you decide to stay in Naperville, you have to contend with the high cost of living and exorbitant property prices.
Make the Move to Northwest Indiana
At Steiner Homes Ltd., we understand the importance of finding you're forever home. We offer more than that by providing a home-build option that allows you to choose everything from the materials, finishes, and floor plans. When you're ready to make the move and build your dream home, give us a call.
Photo Credit: Inside Kitchen Apartment Box by cottonbro Studio is licensed with Pexels License
Photo Credit: Multiracial couple giving high give standing near pile of boxes by Ketut Subiyanto is licensed with Pexels License